TEXT SERVICE
To register enter your personal details below and upto 5 locations. After every location to add another click on new location and submit. You will receive an e-mail once you've registered successfully, only then can you book your private hire vehicle by text…
If you are having difficulty using this area please call 020 8850 4444 Option X or email customersupport@datacars.com
Simply follow these instructions...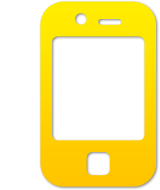 If you need a Car ASAP...
Just text your keyword to the booking number.
Example:
"home"
to
your unique booking number
If you have Pre-Booked...
Text your keyword followed by a space and then the time using 24 hour clock format (HHMM)
Example:
home 1630
To Cancel your booking...
To cancel the last text-booking simply text:
"Cancel"
to your
unique booking number